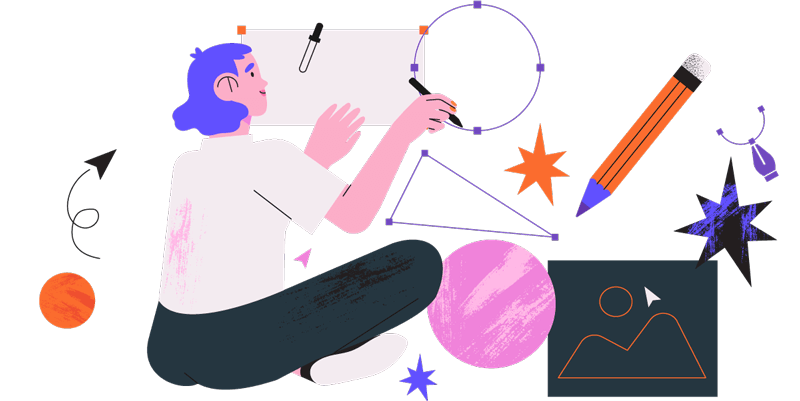 Discover the best design agencies in London
Are you looking for a London design agency? Whether you're a business looking for web design or graphic design, or an individual looking for your next career opportunity, our list of the top London design companies can help.
London Design Agency listings is the internet's leading resource on the design industry in London. Here you'll find the details of Britain's leading design agencies and consultancies along with the names of the key decision maker in each company and all the contact information you'll need to enquire about working with them.
Here are the best design agencies in London:
Top design companies and consultancies in London
Types of design agency explained
A website design agency is just what it sounds like: a company that specialises in providing web design services for its clients. If you need a new website for your business then this type of agency could be the right choice. However, bear in mind that a web design agency may not offer the full breadth of marketing and strategic services that your business needs.
This type of agency should be specialists in online businesses and digital products such as mobile apps, e-commerce websites and SaaS platforms. UX stands for "user experience" and means that this type of agency can help you to ensure that your online channels are optimised to delight your digital users and therefore convert more sales.
Branding encompasses everything that your customers can perceive about how your business looks and feels, including your company logo, colour scheme, and tone of voice. A powerful brand can be the difference between success and failure when launching your business. A brand design agency will help you devise or transform your brand to give you a better chance of commercial success.
Before the rise of the internet, the term "graphic design agency" and "design agency" were almost interchangeable, because most commercial design services were really graphic design services. A graphic design consultancy can help you create all of the visual materials you might need for marketing. However, do bear in mind that a graphic design agency may lack certain digital expertise.
If your business creates and/or sells physical products, then this might be the best type of agency for you. A packaging design agency or a retail design agency can help you produce the physical appearance of your products. These agencies can often also help with POS design and displays for in-store merchandising.